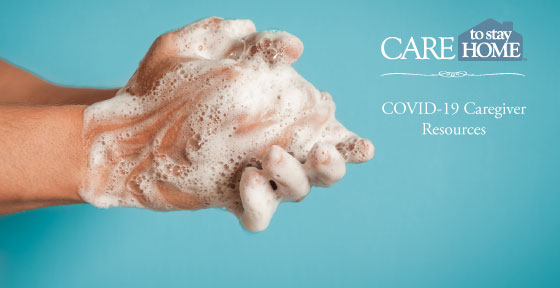 Care To Stay Home is working to limit the spread and impact of COVID-19 among our patients and care providers. We have developed and implemented the following COVID-19 Prevention Program. We are asking ALL EMPLOYEES to review the COVID-19 Prevention Program and all Company Policies and to take a simple quiz. 
This Covid Prevention Program (CPP) is designed to help keep Care To Stay Home employees safe while at work. 
Employees should also take the recommended precautions to help keep themselves, their family members, and others safe outside of work. The guidelines in this program may help keep employees safe at home and at work.
Please click HERE to review the COVID-19 Prevention Program.
Please click HERE to download the Identification of COVID-19 Hazards form.
Click HERE to take a brief survey on Care To Stay Home's COVID-19  Prevention Program.
---
More COVID-19 EMPLOYEE RESOURCES
We have asked all Care To Stay Home employees to review our COVID-19 Training. This training will help Care Providers understand more about COVID-19 and how to reduce or limit exposure to the disease.
COVID-19 Training: Coronavirus-CTSH-2020
For more information from the Centers for Disease Control and Prevention on COVID-19, please visit: https://www.cdc.gov/coronavirus/2019-ncov/index.html
We have sent out a letter outlining the specific steps and are advising families to take action to reduce the risk of COVID-19. If you have any questions, please give us a call at (949) 916-6705.
To download a copy of our Client Letter, please click the link below:
CTSH COVID-19 CLIENT LETTER 3:13:20
Remote Nurse Monitoring Program – Employee Letter
Care To Stay Home COVID-19 Company Policy
Essential Worker Travel Letter – ALL Care To Stay Home Employees
For more information about the COVID-19, please read our blog post HERE.
How To Safely Put On Personal Protective Equipment
How to Safely Take Off Personal Protective Equipment
How To Care For Someone who is Sick with COVID-19 at Home